ReSET Westchester, Inc. was created to welcome and ensure that new refugees have a safe home, and are prepared to lead productive and independent lives in the New York area.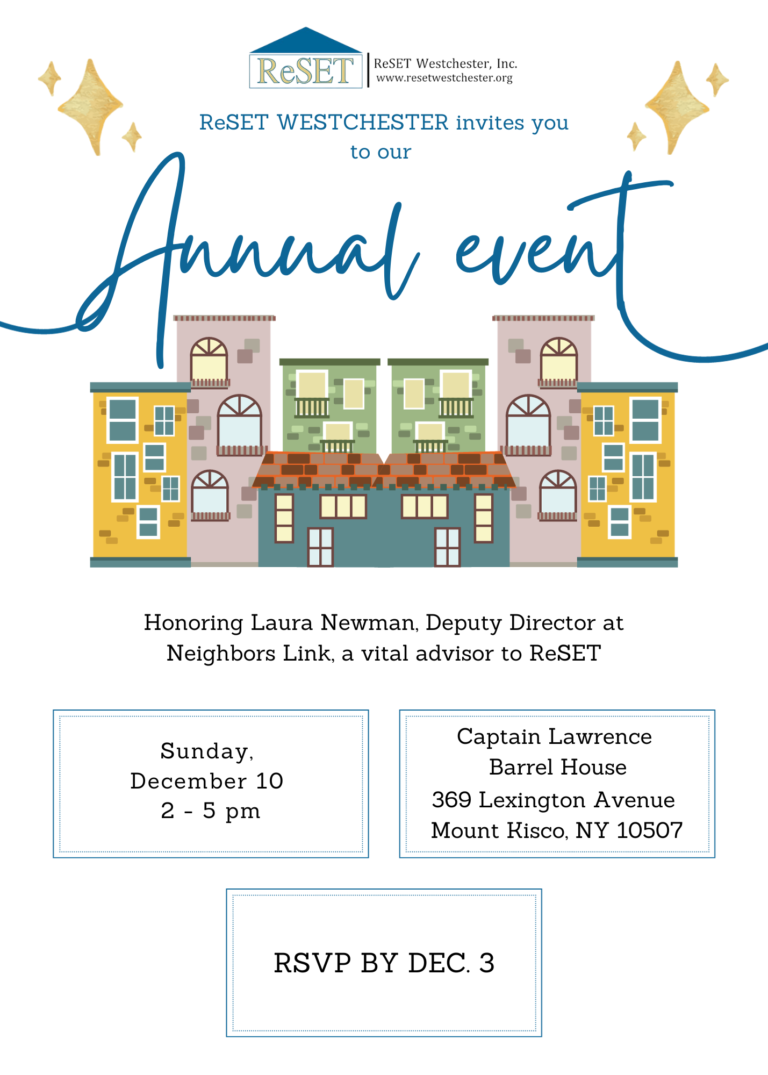 ReSET Westchester's accomplishments in our first two years
Arranged proper housing for 7 families; a total of 26 individuals

Secured asylum status for 1 client

Helped 7 refugees learn to drive

Organized participation in a support group for Afghan women

Assisted 9 clients in securing jobs

Helped 10 clients enroll in English Language classes

Welcomed 2 new babies — our first two US citizens!
The accomplishments of this past year were made possible by the immense support of YOU, our community.

Learn More & Get Involved